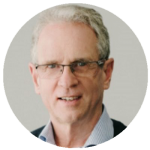 Professor Edward Ogden PSM
MA MBBS BMedSc DipCrim GradCertMgt FRACGP FAChAM(RACP) FFCFM(RCPA)
Professor Ogden is a legally-qualified medical practitioner registered by the Medical Board of Australia.  He is a clinical specialist in addiction medicine and a private consultant in Forensic Medicine.
He was employed by the Victoria Police in various roles from 1978 to 2012, serving 11 years in the Department of Forensic Medicine and 17 years as Principal Medical Advisor.
He now provides expert evidence about alcohol and drug impairment. He has published more than 50 articles in professional journals, contributed five chapters to books and presented more than 30 papers at international conferences. Since 1994, he has written more than 5000 expert opinions, mostly involving alcohol and drugs, as well as provided expert evidence in courts in various jurisdictions throughout Australia, New Zealand and in the Republic of Singapore.
Qualifications
Master of Arts
Bachelor of Medical Science
Bachelor of Medicine, Bachelor of Surgery
Diploma of Criminology
Graduate Diploma in Management (Technology Management)
Specialist recognition
Fellowship of the Royal Australasian College of General Practitioners
Fellowship of the Australasian Chapter of Addiction Medicine
Fellowship of the Faculty of Clinical Forensic Medicine (Royal College of Pathologists of Australasia)
Current Appointments
Deputy Director (Addiction and Forensic Medicine), Centre for Human Psychopharmacology, Swinburne University of Technology
Addiction Medicine Consultant, St Vincent's Hospital Melbourne
Addiction Medicine Specialist, Goulburn Valley Health
Professional memberships
Honorary Secretary of the International Council on Alcohol, Drugs, and Traffic Safety
Member of the Australian Professional Society on Alcohol and other Drugs
Member of the International Association of Forensic Toxicologists
Adjunct Senior Lecturer, Melbourne University
Order of Australia
Public Service Medal for 'services to clinical forensic medicine', Australia Day, 2005
We Provide The Best Service In The Industry