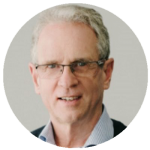 Professor Edward Ogden PSM
MA MBBS BMedSc GradCertMgt FRACGP FAChAM(RCPA) FFCFM(RCPA)
Our principal consultant, Professor Edward Ogden, is a legally qualified medical practitioner registered by the Medical Board of Australia. He is one of the only practitioners in the country with Fellowships in Forensic Medicine, Addiction Medicine and General Practice. This experience gives unique insight and expertise in the human factors of forensic medicine. 
He was employed by Victoria Police in various roles from 1978 to 2012, including 11 years full-time in the Department of Forensic Medicine and 17 years as Principal Medical Advisor. He was awarded the Public Service Medal for services to forensic medicine on Australia Day 2005. 
He is Secretary of the International Council on Alcohol Drugs and Traffic Safety and a member of the International Working Party on Prescribed Medication and Driving. He is a member of the Australian Medical and Professional Society on Alcohol and Drugs and the International Association of Forensic Toxicologists. 
Professor Ogden is Deputy Director (Addiction and Forensic Medicine) in the Centre for Human Psychopharmacology at Swinburne University. He was instrumental in establishing the Centre for Drugs and Driving. He currently lectures at Swinburne and Melbourne Universities. 
The quality of our expert reports is founded on: 
M

ore than 3

5

 years-experience in the interpretation of injuries

 

Clinical work as an addiction medicine specialist

 

Experience in emergency medicine over 25 years

Experience in general medical practice over 30 years

 

Experience as Medical Director Ambulance Service NSW

 

Management of a private hospital 

 

R

esearch 

and teaching 

in the field of alcohol, drugs and driving 

including having:

 

Written over 5000 expert opinions

 

Attended over 1000 court appearances as an expert witness

 

Authored 38 publications in professional journals

 

Written 3 Chapters in 3 books

 

Presented at 40 international conferences 

 

Provision

 of expert evidence and written submissions to government inquiries

 

Provision of expert opinions in

 

Civil litigation including

 

Motor vehicle collisions involving drugs and alcohol

 

Travel insurance claims involving drugs and alcohol

 

Civil claims involving alcohol and drugs

 

Criminal law matters including 

 

A

ssault 

 

S

exual assault 

 

N

on-accidental injury of children

 

Unexplained injuries to people in 

institutional

 care

 

Medical review for government agencies in drug and alcohol testing of employees

 
We Provide The Best Service In The Industry